History
holliday farms: BUILT WITH FAMILY and community in mind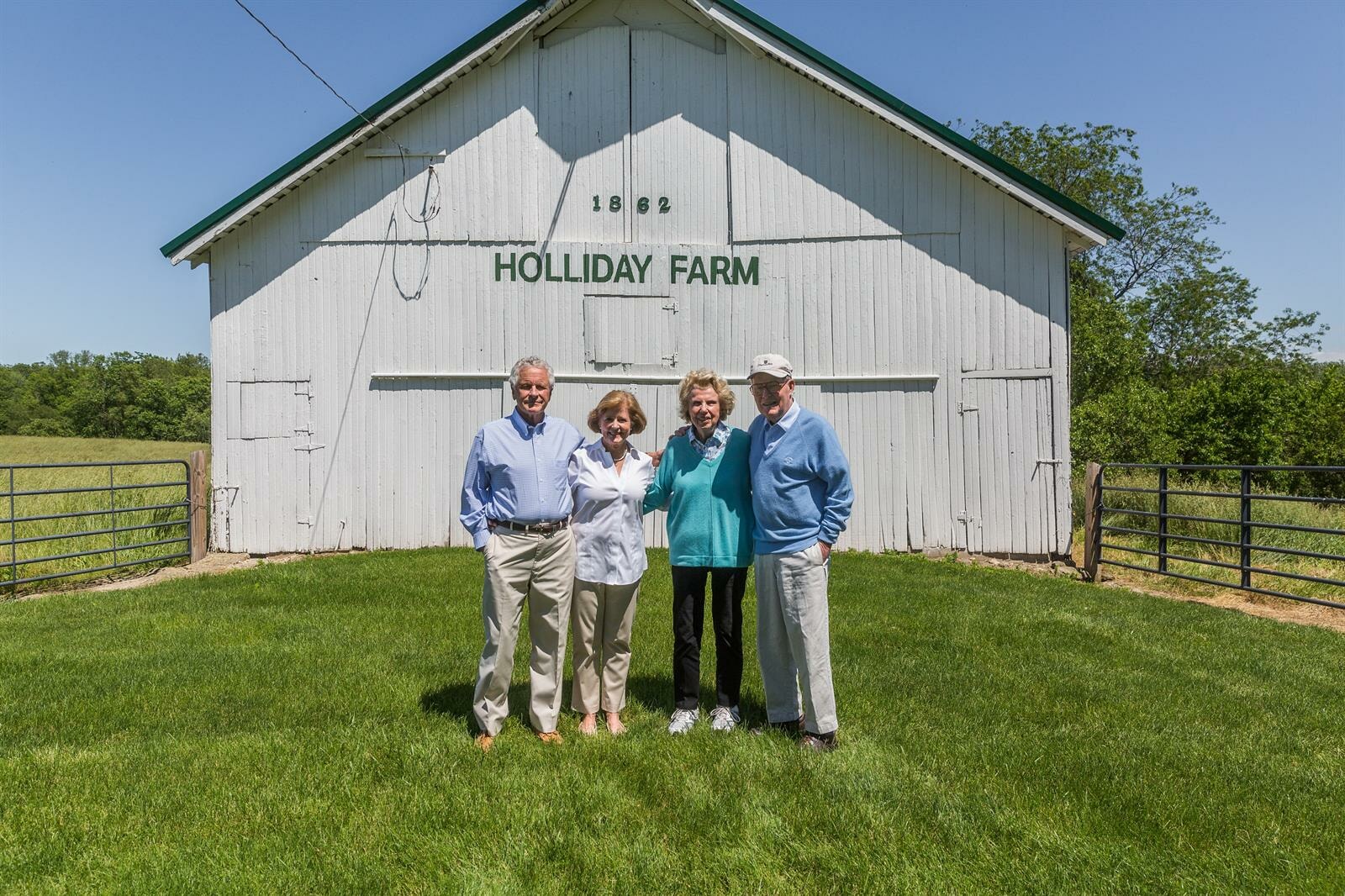 The Holliday-Rogers' family has owned this land for generations. Living, farming and growing among Little Eagle Creek and the city of Zionsville. Mary Rogers and Alice Dye were cousins; the couples spending time here for many years. In the early 90's Pete Dye started the design of Holliday Farms Golf Course with the Hollidays. After years of successful course design throughout Indiana and building a relationship with Steve Henke and Henke Development, the team who developed The Bridgewater Club and The Club at Chatham Hills (Ranked as a top course in the State of Indiana located in Westfield, IN); they teamed up to bring the dream of the gorgeous course to life and create a place enjoyed by generations of families to come.
(Pictured above, left to right, is Randy and Mary Rogers, original land owners of Holliday Farms and Alice and Pete Dye, Course Architects.)

With beautiful terrain unlike anywhere else in Indiana, the Holliday Farms Golf Course is sure to be a gem of Zionsville.

FURTHER INFORMATION
For updates on residential information: info@hollidayfarmszionsville.com
Enjoy a tour or talk to our team about the latest information on memberships available at Holliday Farms! Reach out to membership@hollidayfarmszionsville.com