Bowling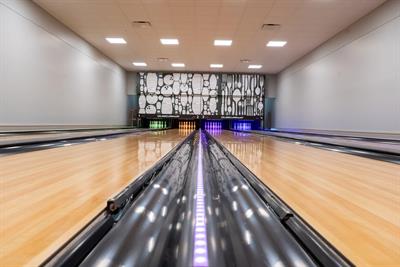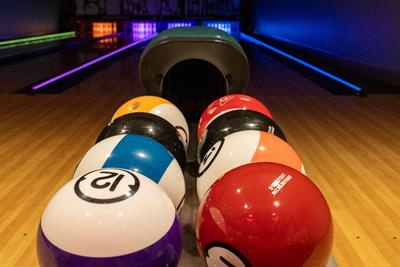 Roll strikes and spares at our four-lane bowling alley. Perfect for family outings, corporate events or friendly tournaments, our bowling alley offers endless entertainment and a chance to showcase your bowling prowess. Whether you're a seasoned pro or a first-time bowler, we have everything you need for a fun-filled and memorable time.
Let our team look after you; recharge and refuel from our on-site dining options, offering a range of snacks, beverages, and meals. Take a break between frames and ensure you stay energized throughout your bowling experience.
OPENING HOURS:
11am - 9pm (Monday - Saturday)
Last booking 8pm
11am - 8pm (Sunday)
Last booking 7pm
EXCLUSIVE BOOKINGS AND PRIVATE PARTIES
Planning a birthday party, corporate event, or special celebration? Look no further! We offer customizable packages that cater to your specific needs.
Let our team handle the details while you focus on creating your ideal event.
Contact our events team for further information regarding private reservations: events@hollidayfarmszionsville.com
OR