Dining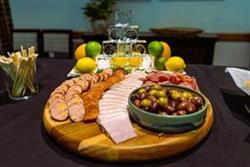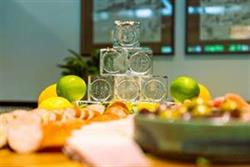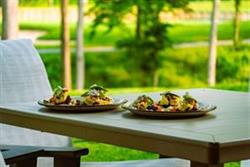 The Club at Holliday Farms believe that dining is an art form, and our three remarkable establishments each offer a unique masterpiece. From the refined elegance of Pete's on 18 to the casual charm of Alice's Restaurant and the vibrant energy of Sixty Poolside Restaurant, we invite you to explore a world of culinary delights tailored to your desires.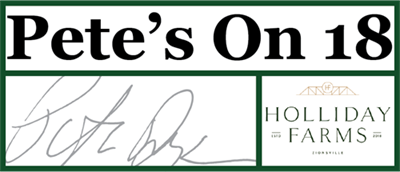 PETE'S ON 18
Indulge in a captivating fine dining experience at Pete's on 18, where culinary artistry and sophistication converge. Located at the heart of our club, Pete's on 18 offers an elegant and intimate atmosphere, perfect for special occasions or an unforgettable evening. Impeccably crafted dishes prepared with the finest ingredients will ignite your senses, while our sommeliers curate an exceptional wine selection to elevate your dining experience to new heights.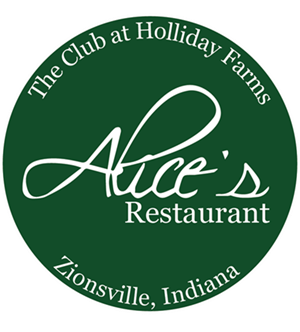 alicE'S restaurant
Step into a relaxed and inviting atmosphere at Alice's Restaurant, where casual dining meets exceptional taste. Whether you're looking for a delightful lunch or a laid-back dinner, Alice's Restaurant has it all. Enjoy our diverse menu featuring a fusion of flavors and culinary inspirations, satisfying every palate. From delectable burgers and sandwiches to fresh salads and tantalizing entrees, Alice's offers a versatile dining experience that is sure to please. Looking for a quick bite? Our grab and go options provide convenient and delicious meals for those on the move.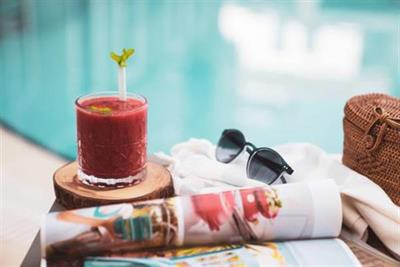 SIXTY'S POOL BAR
Nestled by our sparkling poolside, savor a variety of refreshing cocktails and culinary creations while basking in the sun or enjoying a leisurely dip. Our menu showcases a delightful selection of light and flavorful dishes, perfect for a poolside indulgence