Clubhouse Amenities
Experience Golf, Fitness, Swim, Tennis, pickleball, Social activities & more…
Nestled in the heart of Zionsville, Holliday Farms boasts a vibrant community centered around our remarkable clubhouse. Discover a world of possibilities where you can indulge in a round of golf, take a leisurely stroll along Eagle Creek, savor a delicious breakfast after a satisfying workout in our state-of-the-art fitness center, or simply unwind with a refreshing swim. At Holliday Farms, every day promises to be a delightful experience.
Our clubhouse is designed to cater to your diverse interests and includes a range of outstanding amenities, such as a cutting-edge golf simulator, both indoor and outdoor swimming pools, tennis and pickleball courts, exceptional spaces for private events and banquets, a two-story fitness center equipped with group fitness classes, convenient drop-in childcare services, a basketball gym, and even a bowling alley!
Whether you're seeking quality family time, forging new friendships, or enjoying the company of neighbors during our exciting social activities throughout the year, Holliday Farms offers something special for everyone.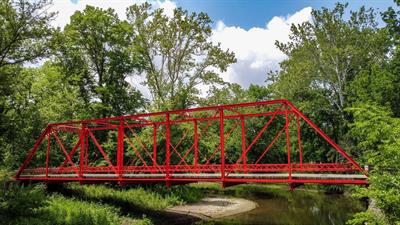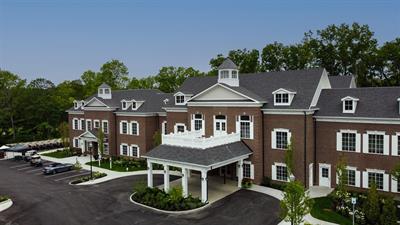 IMMERSE YOURSELF IN NATURE'S SPLENDOR WITH AN ARRAY OF TRAILS TO EXPLORE
Step into a world of natural beauty, where enchanting trails await your discovery. From a serene walk along the majestic Eagle Creek, where canopies of trees provide a picturesque setting, to meandering through the captivating woods along Turkey Foot Trail, where the gentle shade of the forest accompanies you on your journey towards the charming Downtown Village in Zionsville, this unique environment beckons you to explore. With interconnected trails stretching from Michigan Road to Eagle Creek, showcasing our magnificent Class Red Indiana Bridge, we are thrilled to invite you to embark on a tranquil hike and bask in the breathtaking scenery.
Throughout this remarkable area, parks abound, each offering access on foot, by bike, or even by golf cart. The choice is yours to make as you immerse yourself in the wonders of nature and choose the perfect mode of transportation to navigate these captivating trails.
Experience Legendary Golf Craftsmanship by Renowned Course Architect,
Pete Dye.
Prepare to be captivated by the extraordinary golfing experience awaiting you at Holliday Farms, where two exceptional courses have been meticulously designed to cater to all skill levels. With the esteemed Pete Dye, a globally acclaimed architect, leading the way, this golf sanctuary has been carefully crafted over the past two years, incorporating not only the natural beauty of rolling terrain, flowing creeks, and babbling brooks but also embedding the essence of heart and history within its layout. Interestingly, Mr. Dye and his wife, Alice, previously designed a course for this very setting at Holliday Farms back in the 1990s. It is with immense pride that we now present a premier golf course community, with Mr. Dye's visionary touch infused into every aspect.
The Championship 18-Hole course is a testament to its name, providing a stunning backdrop for golfers of all skill levels to enjoy. Its allure lies in its ability to deliver both an enjoyable playing experience and a picturesque setting. On the other hand, the 9-Hole Executive Course offers a distinct and engaging encounter with its exclusive Par-3 holes. This layout is perfect for beginners, offering a comfortable environment to develop their skills, as well as for youth seeking to learn the game or seasoned golfers seeking a quick round. It's also an ideal setting for honing short game techniques or simply enjoying quality time with family and friends. In addition to these remarkable courses, Holliday Farms boasts a dedicated short game practice area and a breathtaking driving range, further elevating your golfing journey.